Looking for a reliable and trustworthy junk removal company in Homestead, Florida, can be a challenging one. Too many companies offer good service. However, as a customer needing a quality service, you can't be too sure that a particular company can provide you with the service you need.
If you want a legit and reliable company, ROMO Junk Removal Homestead is what you're looking for. We have been in junk removal services for years and have become one of the on-demand junk removal companies in Homestead. We offer a wide range of residential and commercial junk hauling services, ensuring that we can cater to all your demands. You can avail of our services at an affordable price, so what are you waiting for? Take advantage of the services and tools we have now. 
Call us now at
786.224.4093
and let our local team help you reclaim your space!
Residential Junk Removal Homestead Services
Homestead homeowners have picked our residential junk removal services as a result of our great successes and reputation. We can help remove junk, furniture, appliances, electronics, mattresses, grills and other forms of waste. Our dedicated services have helped Homestead, and Florida in general, become a cleaner and more sustainable place to live in. Contact ROMO Junk Removal and benefit from expert junk hauling services for the most homeowner-friendly prices.
Commercial Junk Removal Services in Homestead, Florida
Maintaining your commercial spaces is no easy task to handle on your own. Don't worry about it with our trusted commercial junk removal services. Whether you need our services for a regular waste disposal, or for helping a deep cleaning session, we can keep your spaces junk-free. We aim to keep a clean space for all sorts of businesses. Enhance your businesses with us! Call ROMO Junk Removal Homestead to improve the cleanliness, productivity, and aesthetics of your Homestead businesses.
We are one of the leading junk removal companies in Homestead, Florida. We hold a steadfast belief that Homestead residents and all of Florida must have the best and cleanest living environment. With that vision, we work hard in providing the best service for the most affordable price. We have been the most reliable junk hauling company in Homestead and the whole state. Feel free to call us and find out more about our company and the various services we do.
Why Trust ROMO Junk Removal Services
Junk Removal Service in 4 Simple Steps:
Trusted Junk Removal Homestead Service
You can trust us on all of your junk removal projects because we cater to all types of junk removal services. All services are affordable, also ensure that you will be left with a clean space.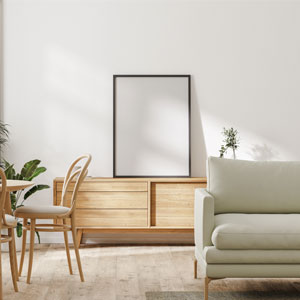 Furniture Removal
Leave the heavy lifting to us with our Furniture Removal services, rest assured that your old furniture will be disposed of accordingly.
Appliance Removal
Leave the task of removing your old appliances to us. Our Appliance Removal service can safely remove old appliances without damaging any of your properties, leaving you with more organized and spacious room for your new devices.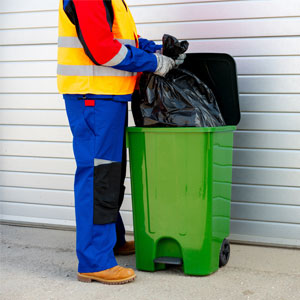 Garbage Removal
Don't let clutter ruin your day, and our Garbage Removal service can assist you in removing your waste, leaving your property clean and accessible. We have garbage trucks, which are helpful in quickly transporting waste to a landfill, ensuring that it won't cause major environmental problems.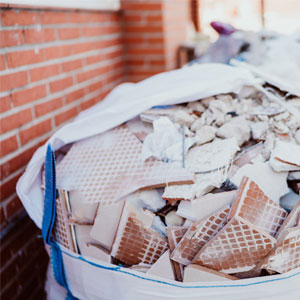 Construction Debris Removal
Your worries about dealing with construction waste won't be a problem anymore. Our Construction Debris Removal service utilizes a large dumpster to dispose of your trash and easily transport it to a landfill in one go. Hire us now.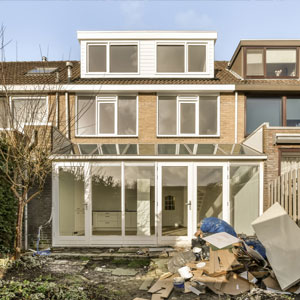 Foreclosure Clean Outs
If you have a foreclosed property that needs to be cleaned, your best option is our Foreclosure Clean Outs service. We remove all types of waste, including furniture and appliances.
Hot Tub Disposal
Do you want to dispose of your hot tub but can't do it on your own because it's heavy? Don't hassle yourself anymore, hire our Hot Tub Disposal service. We can do the proper removal of a hot tub and transport it to a landfill, ensuring that you can enjoy your new one.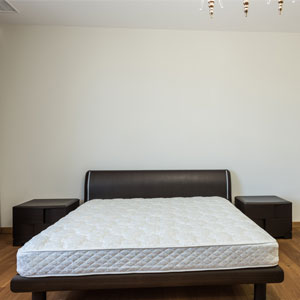 Mattress Disposal
Make your sleep relaxing, as it should be, with our Mattress Disposal service. We can reorganize your bedroom by disposing of the mattress, giving you more space for your new bed.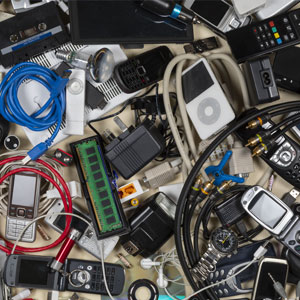 E-Waste Disposal
The level of risk in disposing of electronic waste is high, that's why it's not advisable to do a DIY approach on dealing them. Our E-Waste Disposal service can help you dispose of this problematic waste. We immediately dispose of it in a landfill so that it won't cause trouble for you and the environment.
Yard Waste Removal
Do you want a clean and environmentally friendly yard? Our Yard Waste Removal service is your best choice. Our eco-conscious professionals can remove all types of waste safely from your yard and dispose of it properly. No matter how hazardous it is, it won't be a problem for us.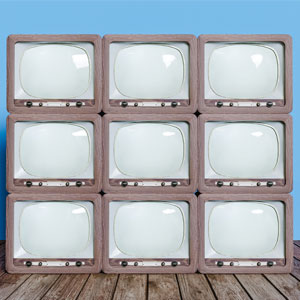 Television Recycling
If you're considering replacing your old TV with a new one but can't proceed because the device is still functioning. You can hire our television recycling service, and we help you remove and deliver it to the recycling center. You won't have to worry about merely disposing of your old TV because, with our service, it can still be used for those who are in need.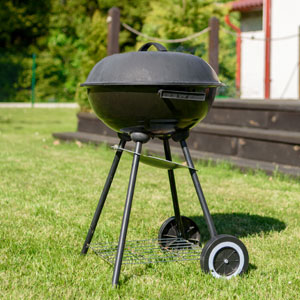 BBQ and Grills Removal
Old BBQs and grills can damage your food, which then becomes unhealthy. Consider removing it with the assistance of our BBQ and Grills Removal service. We can easily remove this heavy object, creating a more spacious way for your new one.
Eviction Clean Out
Don't let your former tenant hassle you with their left-out junks, hire out eviction clean-out service now. We can easily remove old furniture, appliances, belongings and other waste included in the property.
When it comes to a workspace like an office, you want it to be clean and tidy.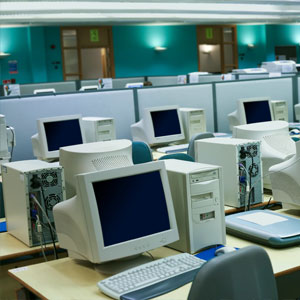 Computer and Notebooks
Printers
Scanners and Copy Machines
Office Furniture
Storage Unit Cleanouts
Construction Debris Removal
Property Management Clean Out
And much more
ROMO Junk Removal provides mobile junk hauling services at communities such as:
Homestead, Florida, is a fantastic city situated in Miami-Dade County. If you want an escape from stress, Homestead is your best option. It has a variety of fun things you can do, including camping, hiking, fishing, and wildlife-watching opportunities. The city also has beautiful parks where you can relax, like Everglades National Park and Biscayne National Park. It also has various beaches that are connected to the Atlantic Ocean, which you can enjoy and relieve your stress. Homestead, Florida, is the best place that you must include on your vacation list if ever you want to unwind.
Certainly! Here are some frequently asked questions about ROMO Junk Removal Services in
Homestead