Commercial Junk Removal Hollywood
Commercial Junk Removal Services
Is your Hollywood company drowning in a sea of unwanted junk items? With our experienced business junk removal services in Hollywood, you can regain your space and increase production. Wave goodbye to mess and hello to a clean, well-organized workstation that promotes achievement.
We are here to make the junk removal process as easy as possible with our experience and dependable services. Our commercial junk removal staff in Hollywood is well-equipped to handle any commercial junk removal project, whether it's old office furniture, electronic equipment, construction waste, or retail fixtures. We recognize that for businesses, time is of the utmost importance, so we work efficiently and around your schedule to minimize disturbance to your business operations.
Not only do we value ease, but we also value the environment. We recycle and donate items whenever possible as part of our commitment to responsible disposal, decreasing waste, and lowering our ecological imprint. When you choose our commercial junk removal services in Hollywood, you can rest assure that your unwanted items will be disposed of with care and concern for the environment.
Make your Hollywood business a professional and productive atmosphere. Call us at
754-202-9798
to discuss your commercial junk removal requirements and to schedule your service.
Commercial Junk Items We Take in Hollywood:
Getting Rid of Your Business Clutter
Don't let junk get in your way. With our commercial junk removal services in Hollywood, you can reclaim your space and enhance your business. Here are some of the commercial junk items we take in Hollywood:
Office Furniture
We can remove all of your old desks, chairs, cabinets, and cubicles from your office. Our crew will gently dismantle and dispose of your old office furniture, freeing up space for more modern and effective alternatives.
Warehouse Junk
Is your warehouse clogged with unused equipment, pallets, or packing materials? We can remove skids, pallets, shelving, racks, unwanted warehouse material, old inventory, and other goods quickly, allowing you to maximize storage space and improve warehouse operations.
Retail Fixtures & Displays
If you're remodeling your store or changing your displays, we can help you remove unwanted fixtures, shelves, racks, and other items. Clear the way for new visual merchandising with the removal of old rolling racks, unwanted shelving systems, storage systems and any other out-of-date retail items you need gone. Our team will do the heavy lifting for you, leaving you with a clean and open environment for your new merchandising ideas.
Restaurant and Hospitality Junk
We can help you remove obsolete appliances, furniture, and fixtures if you work in the restaurant or hospitality business. We can clean out the clutter and create a new and pleasant area for your guests, from commercial kitchen equipment to outmoded hotel furniture. Create a welcoming environment and light atmosphere by clearing out old furniture, broken fixtures and outdated décor.
Electronics and E-Waste
From old computers and printers to obsolete electrical equipment, we can dispose of your e-waste safely and sustainably. Declutter your business from unwanted laptops, fax machines, cell phones, tablets, projectors, scanners and more. We ensure that electronic gadgets are recycled or disposed of in compliance with environmental rules, thereby reducing their environmental impact.
Building Junk Items
Did a recent remodeling or building project leave behind mountains of debris? We can assist you get rid of everything. Our staff has the appropriate tools and skills to manage construction debris such as drywall, wood, concrete, bricks, shingles, tile, plywood, countertops, vinyl, laminate, and other materials.
Why Choose Our Hollywood Commercial Junk Removal Services?
Do you need dependable business junk removal services in Hollywood? You've got no need to look any further! At ROMO Junk Removal Services Hollywood, we provide high-quality junk removal services that are tailored to the specific needs of local businesses. Here are some of the reasons why you should choose us:
Choose our Hollywood Commercial Junk Removal Services to take the first step toward a clutter-free and organized commercial area. Call us today at 754-202-9798 to set up a consultation and see the difference for yourself.
Ready to Reclaim Your Commercial Space in Hollywood?
Take the first step towards a clutter-free and more productive workspace by scheduling our commercial junk removal services in Hollywood. To obtain a consultation and free estimate, call
754-202-9798
or visit our website today. Our helpful team is here to help you simplify and revitalize your commercial area.
Don't let unwanted junk hold your business back. Clear the path to success by partnering with us for professional commercial junk removal in Hollywood. Together, we can create a clean, organized, and thriving environment that sets the stage for your business's growth and prosperity. Our team at ROMO Junk Removal Hollywood is ready to help you with all your commercial junk removal needs and help you move forward with your business by reclaiming your commercial space!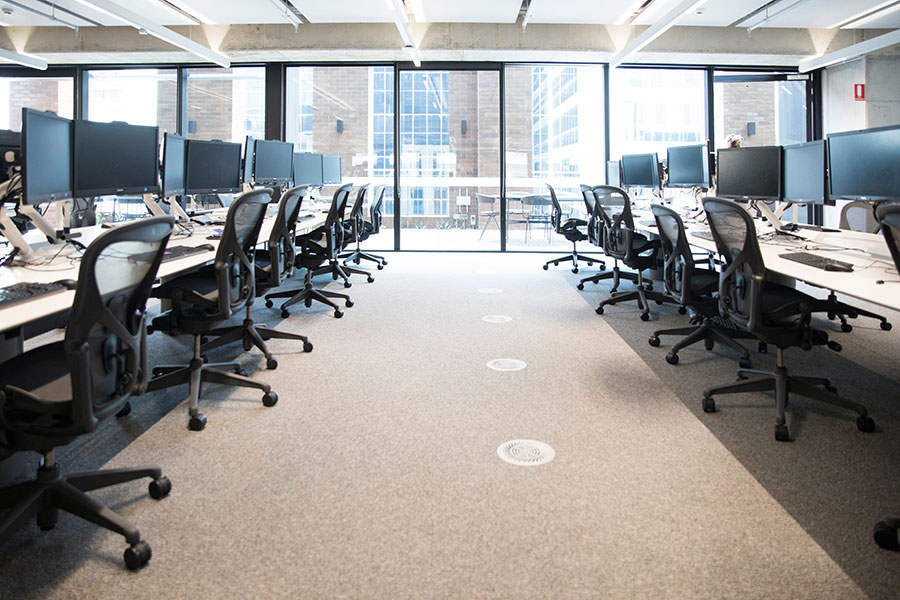 Take action today and say goodbye to junk.