Residential Junk Removal Hollywood
Residential Junk Removal Services
Clear the way to start something fresh and transform your house with our experienced residential junk removal in Hollywood!
For effective and hassle-free residential junk removal in the city of Hollywood, turn to ROMO Junk Removal Services. Our committed team is here to support you in achieving your objectives of reclaiming your space and decluttering your home.
We will surpass your expectations and offer excellent customer service. Professionalism, dependability, and dedication to your fulfillment are to be expected. The efficient, quick, and stress-free residential junk removal process will be ensured by our team of knowledgeable experts.
Are you determined to make your home a place of order and cleanliness? Contact us today! Our service team is available to answer any questions and schedule an appointment at your convenience! Call us at 754-202-9798 today.
Advantages of Hiring Residential Junk Removal Services
Are you sick and weary of residing in a cluttered environment? Do you have a lot of goods in your garage, cellar, or attic that you no longer need or want? It's time to reclaim your living space and restore order to your home with the assistance of professional residential junk removal services in Hollywood. Give us the heavy lifting so we can get rid of the clutter and leave you with a tidy and organized space.
The ideal solution for homes in the Hollywood area that are weighed down by too many things, outdated furniture, malfunctioning appliances, or building waste is residential junk removal. Life becomes busy, and before you know it, your home has degenerated into a storage facility for items that are no longer useful. Our team of professionals are available to help you.
You may put an end to the stress and difficulty of dealing with clutter by giving us the task of handling your residential junk removal. Our pros will arrive at your home with all of the necessary equipment and supplies to quickly and safely remove all unwanted items. From start to finish, we supervise the entire process to ensure that your space is left free and uncluttered.
Don't let your living space go messy when you can have a clean, well-organized home. With our residential junk removal services in Hollywood, let's get rid of the clutter. Start the process of taking back control of your surroundings and recovering your space. Contact us today at
754-202-9798
to schedule your junk removal appointment and experience the transformative power of a clutter-free home.
Best Residential Junk Removal Services in Hollywood
If you're tired of dealing with unwanted clutter and junk in your Hollywood home, you've come to the right place. We understand how vital it is for your peace of mind and overall well-being to have a clean and organized living space. We are not your ordinary junk removal company; we are a model of innovation, efficiency, and excellent customer service. We recognize that your home is more than simply walls and a roof in this unique environment; it's a haven that needs to be free of the shackles of undesired trash.
Here's why you choose our residential junk removal services in Hollywood:
Discover the difference with Hollywood's best residential junk removal services! Get in touch with us today. Bid unneeded clutter farewell and welcome to a tidy, organized home. Reclaim your home with our excellent services right now and call us at 754-202-9798.
Residential Junk Items We Take in Hollywood
We are your trusted mentors on the way to regaining your living space in this world of cluttered items. We understand that every home has its own set of frustrating junk, and our goal is to solve the problem of undesired garbage one piece at a time. At ROMO Junk Removal Services Hollywood, we specialize in finding and eliminating a wide range of residential junk items. Our team of professionals has the knowledge and expertise to handle even the most complicated disposal of unwanted items.
Here are the items that we take in the Hollywood area:
Furniture
Couches, chairs, tables, mattresses, dressers, cabinets, etc.
Appliances
Refrigerators, stoves, microwaves, washing machines, dryers, etc.
Electronics
TVs, computer monitors, printers, laptops, game consoles, etc.
Yard waste
Tree branches, leaves, grass clippings, plant trimmings, etc.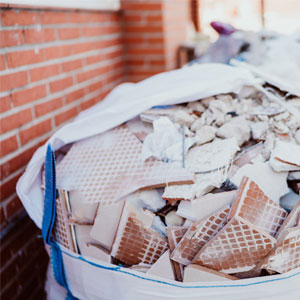 Construction materials
Scrap wood, bricks, tiles, concrete, drywall, etc.
Household hazardous waste
Paints, solvents, pesticides, batteries, fluorescent bulbs, etc.
Clothing and textiles
Old clothes, curtains, linens, towels, etc.
Toys and recreational equipment
Couches, chairs, tables, mattresses, dressers, cabinets, etc.
Exercise equipment
Treadmills, elliptical machines, weights, etc.
Miscellaneous items
Broken glassware, outdated decor items, worn-out carpets, etc.
Hire a Residential Junk Removal Service in Hollywood
Don't let junk weigh you down! Say goodbye to clutter and hire our expert team. We are dedicated to helping you reclaim your space in Hollywood areas. With our expertise, professionalism, and commitment to customer satisfaction, we ensure a seamless and hassle-free junk removal experience. Say goodbye to the stress and inconvenience of dealing with junk and let ROMO Junk Removal Services handle the task for you.
Ready to reclaim your home and restore tranquility to your living space? Contact Residential Junk Removal Hollywood today at ROMO Junk Removal Services! Call us at
754-202-9798
to clear your home clutter now!
Take action today and say goodbye to junk.