Proper waste disposal has had a tremendous impact on our community. This idea has been used all over the world, both commercial and residential properties. The reason it is used is that it does not only keep our environment clean, but it also makes our community health standards better. However, some others have yet to practice proper waste disposal for several reasons, they don't care about this eco-friendly act, and others don't do it just because they're too lazy to do so. We should not tolerate people who don't give importance to proper waste disposal. 
To deal with your waste properly, make bookings on ROMO Junk Removal Pembroke Pines now. By hiring us, you won't need to hassle yourself coping with these stressful wastes, and you can also contribute to the wellness of your environment. Don't waste your time on garbage, hire us today for both residential and commercial properties in Pembroke Pines.
Residential Junk Removal Pembroke Pines Services
We have had significant success with our residential junk removal services here in Pembroke Pines. People living in Pembroke Pines choose to avail of our services rather than doing junk removal on their own. We have been reducing waste in the area while being effective in both quality and cost savings. Remove furniture, mattresses, grills, appliances, electronics and other types of waste from your residences. Reach out to us and save time in proper waste disposal.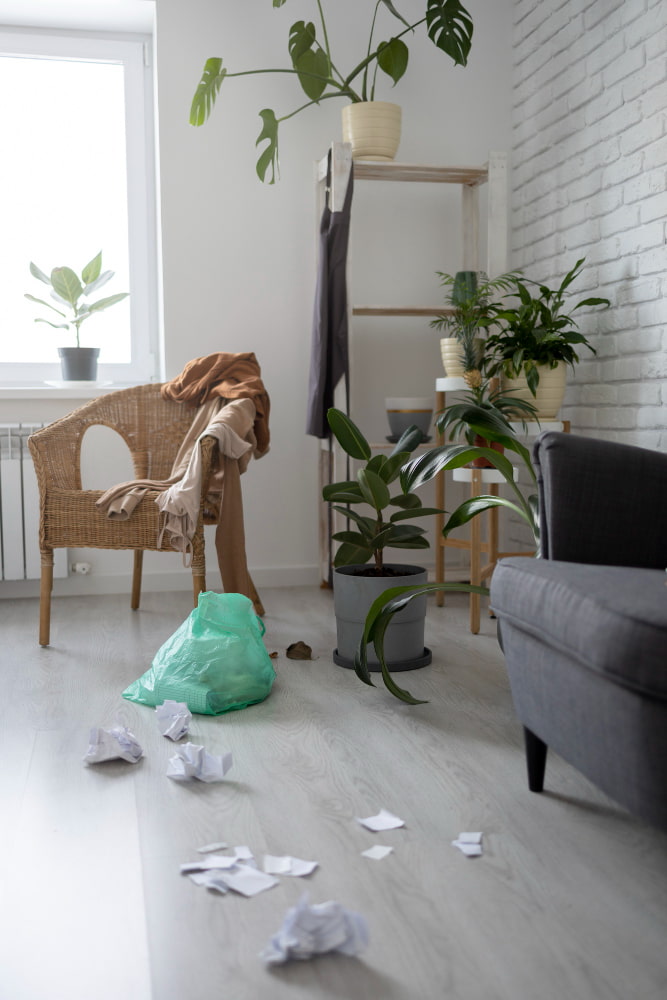 Commercial Junk Removal Pembroke Pines Services
Cleaning commercial properties can be exhausting. But fret not, we offer junk removal services for any commercial space! With our expertise and our extensive gear and equipment, we can clean every corner of your commercial properties in no time. Elevate your commercial spaces in Pembroke Pines with us. With our professional help, we can make a clean environment for your business and offices. Enjoy a sparkling clean and productive commercial space when you pick ROMO Junk Removal Pembroke Pines services.  
We are junk removal experts operating here in Pembroke Pines and other areas in Florida. With our expertise, we have been the most trusted professional waste removal company in the state. We hold fast to the belief that people living in Pembroke Pines and all of Florida should be able to enjoy a clean living space. As such, we offer the best of junk hauling services for the most affordable of prices. Reach out to us to know more about who we are and what services we offer.
Why Trust ROMO Junk Removal Services
Junk Removal Service in 4 Simple Steps:
Trusted Junk Removal Service in Pembroke Pines, Florida
Trust us to be your partner in junk removal tasks because, at ROMO Junk Removal Pembroke Pines, we deal in minor and major projects. We take all types of junk efficiently, here's the list of the services we offer: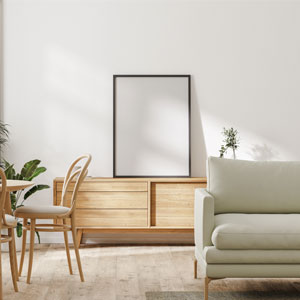 Furniture Removal
We can safely remove all types of furniture, no matter what size it is. You can count on us to remove your furniture because we ensure that there won't be any damage or injuries to you and your properties.
Appliance Removal
Aside from being heavy, appliances are hard to remove because they contain harmful chemicals that can harm you. However, this won't be a problem anymore, and our appliance removal services can safely remove appliances without the need of risking yourself.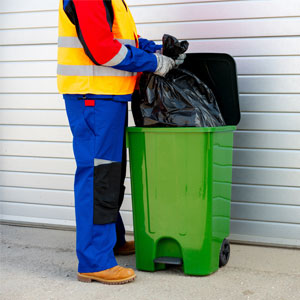 Garbage Removal
To free yourself from unwanted clutter, you can hire our company to remove all garbage with our garbage removal services safely. You didn't simply hire us, but you've also contributed to the wellness of the community.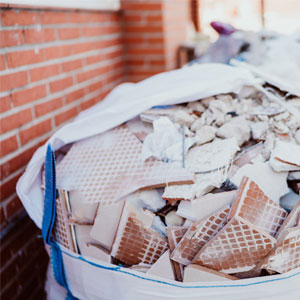 Construction Debris Removal
If you're a business owner and don't know how to deal with colossal construction debris, you can seek assistance from our company. We offer construction debris removal services so that you won't have problems dealing with such colossal waste.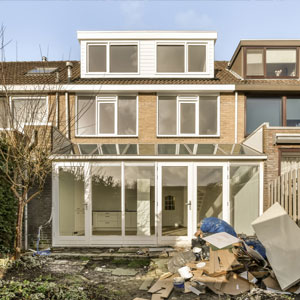 Foreclosure Clean Outs
Want to clean out a foreclosed property but can't deal with it on your own? Worry no more because our foreclosure cleanout services are here to help. We remove all types of debris, furniture, and even appliances from your foreclosed properties.
Hot Tub Disposal
Hot tubs are heavy objects, and this is not advisable to remove in a DIY approach. If you want a professional to detach your hot tub safely, hire our hot tub disposal service. We have all the tools to remove the hot tub and dispose of it properly safely.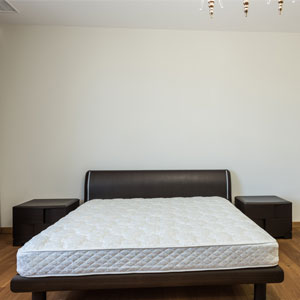 Mattress Disposal
If you want to reorganize the space of your bedroom, hire our mattress disposal service. We can assist you in removing and cleaning your bedroom so that you will have a sound sleep at night.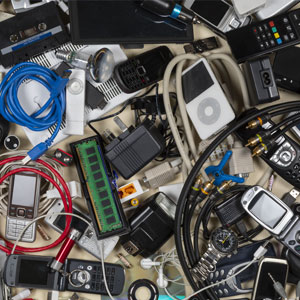 E-Waste Disposal
Don't risk your safety by removing such dangerous electronic waste. You can rely on our e-waste disposal service because we use proper tools and safety equipment in dealing with such hazardous electronic waste removal.
Yard Waste Removal
Leave the cleaning and reorganizing of your yard to us because our yard waste removal service can make your yard more spacious, away from unwanted clutters.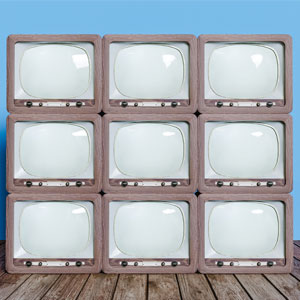 Television Recycling
Do you worry about where to place your new television because you can't dispose of your old TV because it's still functioning? Worry no more because our television recycling service can help you remove it without degrading its value. We transport your functional TV to a recycling center so that it can still be helpful to others.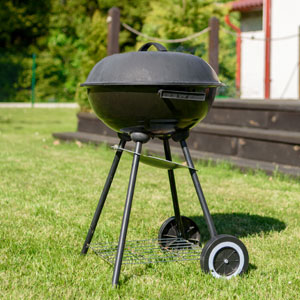 BBQ and Grills Removal
Are you bothered because your old BBQ and grills are causing your food to taste bad? Our BBQ and Grills Removal service is perfect for you. We can remove your old BBQ and grills, no matter how heavy it is, so that you can have space for your new one.
Eviction Clean Out
If you want a professional to deal with waste left out by a former tenant, you can hire our eviction clean-out services. We can help you remove all types of waste, starting from furniture, appliances, and other small garbage. Rest assured that after you hire our service, you will be left with clean and breathable air on your new property.
No Surprise Cost Junk Pick-Up Pembroke Pines
Are you looking for a junk removal service that's trustworthy and has integrity in their work? Look no further than ROMO Junk Removal Pembroke Pines. Our company is not fond of hidden charges, for the reason that this immoral act will backfire on us and will just damage our protected reputation. What also makes us trustworthy is that we provide transparent pricing on all our services so that our customers will be aware of what price they'll be going to pay at the end of the service. Always remember that what's on the list is what you're going to pay.
ROMO Junk Removal provides mobile junk hauling services at the nearby communities such as:
Located in Broward County, Florida, Pembroke Pines is a fantastic city known for its family-friendly environment and abundant recreational activities. It has excellent schools like Broward County Public Schools and proximity to renowned universities such as Florida International University. For families seeking their dream home in South Florida, Pembroke Pines has been their sought-after destination.
Certainly! Here are some frequently asked questions about ROMO Junk Removal Services in Pembroke Pines: