Junk Removal Pompano Beach – Limited time for junk disposal and proper waste management is more common than you think, you'd only notice when things start to tighten up in your home or personal space. If you ever find yourself in this situation, it is time to get professional help. Experience hassle-free waste disposal services at a reasonable price from our team.
Call us now at
786.224.4094
and let our experts help you out.
Junk Removal Pompano Beach Services
Living in a diverse community with vibrant nightlife and beautiful beaches like Pompano Beach, FL can also have its downsides. Because of the busy and active lifestyle Pompano Beach has to offer, you might be forgetting a small thing or two. Disposing of your rubbish is one of these. But do not worry, a simple solution is to seek help from a professional junk removal company can help. With several local garbage disposal laws and regulations to comply with, it's hard to keep track if you're doing the right thing or not. But with ROMO Junk Removal Services, you can rest easy knowing that your waste are being disposed of properly in Pompano Beach.
Local garbage policies are important and should be followed at all times, failure to do so can lead to being fined and penalized with code violations, especially for local businesses. Practicing proper waste disposal and abiding by local waste management policies can make a lot of difference. By doing this, we make sure to protect our environment while serving the people and businesses around us.
The Best Junk Removal and Hauling Services for Residential and Commercial in Pompano Beach
Residential Junk Removal Services in Pompano Beach
Ever feel like your once spacious home is starting to get tight and uncomfortable to live in? That means you need to declutter and remove those unwanted things inside your home. If you don't know how to start, call ROMO Junk Removal Services, and we'll be more than happy to help you out in reclaiming your personal space.
Commercial Junk Services in Pompano Beach
We know your business is important to you, and that is why we want you to focus on managing it. If you are having trouble with a messy and unorganized workspace, call ROMO Junk Removal Pompano Beach services. Once we're done, we'll leave your workspace looking brand new. 
A clutter-free and clean workspace can maximize your productivity and great work ethic. That is why it is important to keep your workspace as clean as possible.
Why Trust ROMO Junk Removal Services?
ROMO Junk Removal Service is the best junk removal service in town. We understand everything that comes with hauling and disposing of junk. We practice eco-friendly garbage disposal and have transparent pricing, together with our excellent customer service, ROMO Junk Removal Services can give you the best Junk removal of your lifetime.
If you've been troubled with your clutter and junk for too long, then junk removal Pompano Beach services are the best solution for your problems. We understand that your home is your safe haven, and we also want you to enjoy the relaxing and mind-calming space it offers. 
Here's why you should choose our
residential junk removal services
in Pompano Beach:
ROMO Junk Removal is your one-stop shop solution for all your garbage disposal needs in Pompano Beach. Experience the difference of working with the best. Schedule a booking with us today!
Trusted Junk Removal Service in Pompano Beach
Trust us to be your partner in junk removal tasks because, at ROMO Junk Removal Pembroke Pines, we deal in minor and major projects. We take all types of junk efficiently, here's the list of the services we offer: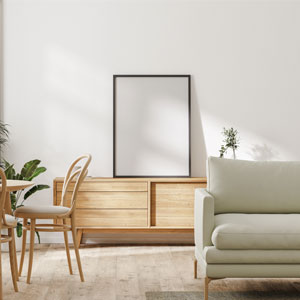 Furniture Removal
Heavy furniture can be difficult to remove from your home. It involves extra effort in lifting and moving through the house to get it out. If you need assistance in removing unwanted furniture, ROMO Junk Removal Services also offers safe furniture removal.
Appliance Removal
Removing appliances that are wall-mounted and have direct contact with electricity can be very challenging. Good thing, that ROMO Junk Removal Services also offers great appliance removal services. Call us now.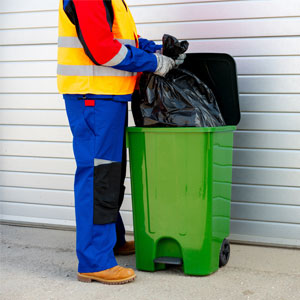 Garbage Removal
When your garbage becomes too much to handle, it can become a threat to your health, inviting disease-carrying animals into your home. Call ROMO Junk Removal Services now to get rid of your garbage ASAP.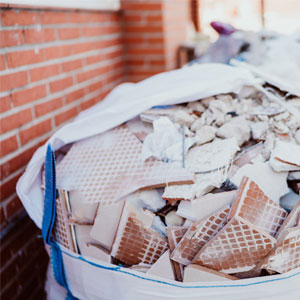 Construction Debris Removal
A messy construction site can be prone to accidents. ROMO Junk Removal Services offers Construction Debris Removal for a safe and productive construction site.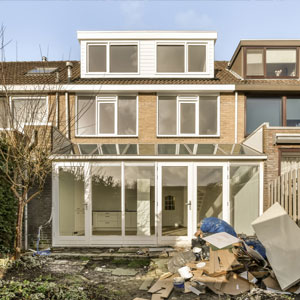 Foreclosure Clean Outs
Foreclosed properties can be very dirty and full of junk. If you don't want to go through unfamiliar junk, call ROMO Junk Removal Services. We can clean any foreclosed property no sweat.
Hot Tub Disposal
Hot tubs are hard to haul out on your own. If you have one that you want to dispose of, call ROMO Junk Removal Services for a fast and safe hot tub disposal.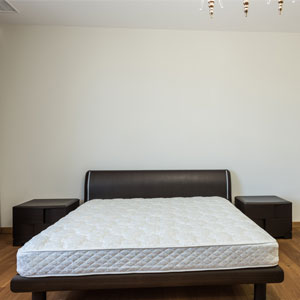 Mattress Disposal
Are you planning on getting a new mattress? Are bedbugs starting to bite during the night? To get rid of that old mattress, call ROMO Junk Removal Services for fast mattress removal.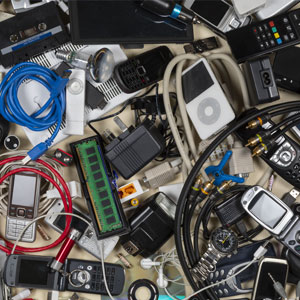 E-Waste Disposal
E-waste can be dangerous to handle and needs proper disposal. Call ROMO Junk Removal Services for a safer E-waste Disposal.
Yard Waste Removal
A junk-free yard can be relaxing and good for your mental health. If you have a messy yard, and it becomes too much to handle, call us today for the best yard waste removal of your life.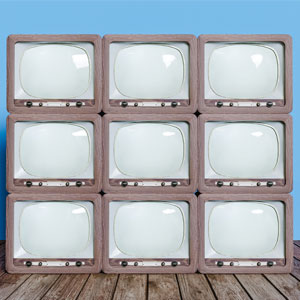 Television Recycling
TV parts can be recycled. If you don't know how to do so, call ROMO Junk Removal Services today, and get rid of that old TV ASAP.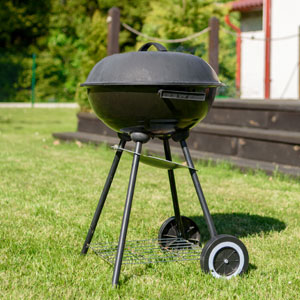 BBQ and Grills Removal
Do you have an old BBQ grill lying around your backyard? If you want to have it removed, call ROMO Junk Removal Services today.
Eviction Clean Out
Trashed rental properties can be very hard to clean. If you just evicted some tenants and find your rental property trashed, call ROMO Junk Removal Pompano Beach experts for your best eviction clean-out experience.
I've had a few bad experiences with other junk removal services in the past, but ROMO restored my faith in the industry. Their team was professional, responsive, and went above and beyond to ensure my satisfaction. From start to finish, the entire process was seamless. I won't hesitate to recommend them to others!
Highly recommended! I was starting to worry that my garbage problem was too much to handle, but ROMO junk removal proved me wrong. They handled my concerns easily while maintaining a smile on their faces
Hands up! Guaranteed junk solution. ROMO junk removal team made sure I get to see the spaces in my home I haven't seen in years!
Pompano Beach is a city in Florida known for its beaches, nightlife, boating, and scuba diving. Pompano Beach is also known as "The Heart of the Gold Coast". This city is also known to be a family hidden gem, known for being vacation spots for families who want to experience the sun, fishing, water sports, cultural arts and festivals. Pompano Beach is located in Broward County, and it offers residents the urban feels since most r
Frequently Asked Questions
Certainly! Here are some frequently asked questions about ROMO Junk Removal Services in Pompano Beach: