Imagine living near the Everglades where wildlife is abundant, and allowing your plastic and hazardous waste to run free in the rivers because of improper garbage disposal. With ROMO Junk Removal Weston services, you can rest easy knowing that your garbage is surrey taken care of and disposed of properly. We strictly make sure that local waste disposal laws are followed every time we dispose of garbage, giving you the assurance that we leave your premises junk and clutter-free.
Hire a Residential Junk Removal Weston Service
Living in a wealthy and suburban city like Weston can take a toll on your personal space. Living near the Everglades close to the wildlife comes with responsibility to take better care of the environment and the living things around us. Hiring professional junk removal services can assure that proper garbage disposal is practised every time you dispose of your garbage. 
With all those local garbage disposal policies, it could be hard to get rid of your garbage properly without a licensed professional junk removal company like ROMO Junk Removal Services. We are dedicated to proper waste management, and we make sure that we don't violate any local policy while disposing of your junk.
Residential Junk Removal Services in Weston
Whenever you feel like your home is being invaded by clutter and junk, and you notice your space getting smaller and smaller by the moment, hiring a professional junk removal team is the best solution for you. 
ROMO Junk Removal Services offers fast and effective residential junk removal. We are experts in removing unwanted clutter and junk to reclaim your personal space at home.
Commercial Junk Removal Weston Services
It doesn't matter whether your business is small or big, it still generates junk every day. When it comes to hauling out junk from commercial properties, ROMO Junk Removal Services can help you out. It doesn't matter how huge the haul is, we can handle it for you, no sweat.

Research proves that working in a clutter-free environment can increase the of employees. Thus, keeping a clean and conducive environment for work can increase the overall productivity in a workplace. To achieve this, regular rubbish hauling can help – ROMO Junk Removal Weston for commercial services can help!
ROMO Junk Removal Services, Weston is dedicated to bring the best junk removal services to your doorsteps. It doesn't matter how big or small the haul is, call us, and we'll be right at your doorsteps ASAP.

Our team practices eco-friendly waste disposal and proper recycling. Making sure that local waste disposal policies are met and are not violated.
Why Trust ROMO Junk Removal Services
ROMO Junk Removal Services, Weston is the perfect place for your unwanted clutter and junk. We know that a junk and clutter-free space is the best place for relaxation, that's why we want to bring you peach of mind by taking away those unwanted junks. Our innovation and efficiency pairs best with our great customer service skills. We understand that your home is a sacred place for you, and we want to bring out the best in it by removing invasive trash and clutter that can affect your peace of mind.
Here's why you should choose your residential junk removal Weston services:
Trusted Junk Removal Weston Service
ROMO Junk Removal Services has been part of the most trusted junk removal circle in Florida. We offer services in multiple cities and not just in Weston. Our top-notch customer service makes us stand out from the rest. Just check out those 5-star reviews!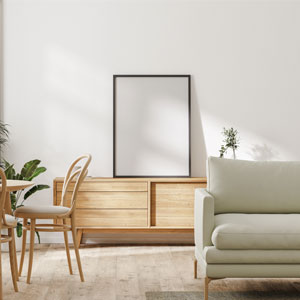 Furniture Removal
Removing unwanted furniture can be difficult, especially those big and heavy ones. If you cannot deal with heavy lifting, please don't push yourself. Call us now, and we'll carry the heavy burden for you.
Appliance Removal
Disposing of appliances can be difficult, most especially those wall-mounted appliances and appliances directly connected to electricity. That's why we're here to help. Call ROMO Junk Removal Services Now.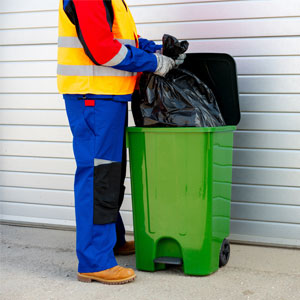 Garbage Removal
Disposing of garbage requires proper segregation and compliance with the local disposal policy. If you don't have any idea where to start, or how to segregate your garbage, give us a call. We'll be more than happy to help.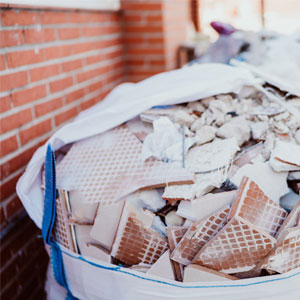 Construction Debris Removal
Construction sites can be full of clutter and dangerous waste. Not to mention that most of those wastes are heavyweight. If you're too busy with your construction project and don't have time to dispose of this construction waste yourself, we can also drop by your site to help.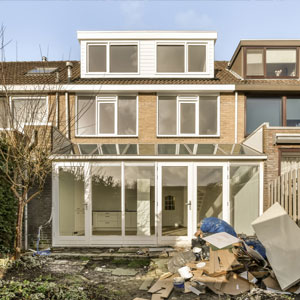 Foreclosure Clean Outs
Buying a foreclosed property is no joke, it comes with a lot of junk and old stuff from the previous owners. If you have issues in cleaning up the mess that isn't yours, you can always ask us for help. We clean foreclosed properties like we clean our own.
Hot Tub Disposal
Hot tubs can be very heavy depending on the size and material. If you own a hot tub that you want to get rid of, let us know. We'll be happy to take the job for you.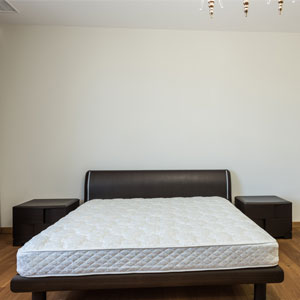 Mattress Disposal
Mattresses can be very hard to dispose of, it is not easy to break down, and it can take 12 years to decompose in the scrapyard. If you have any problems with mattress disposal, ROMO Junk Removal Services can help you out.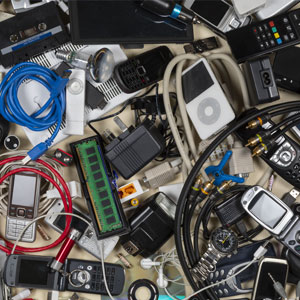 E-Waste Disposal
E-waste is valuable waste, you just need to know how to dispose of it correctly. If you have trouble disposing of your e-waste properly, let us know. We have contacts for different recycling facilities that can get rid of those wastes. By doing this, you're not only recycling but also saving resources and minimizing pollution from the production of new materials.
Yard Waste Removal
Everyone wants their yard to be junk-free, of course, but there are times when things get out of hand. Imagine having a party the last night, and waking up with a bad hangover, then you realize your guests left tons of beer cans and junk in your yard. No need to worry, just relax and let ROMO Junk Removal Weston services take care of your yard.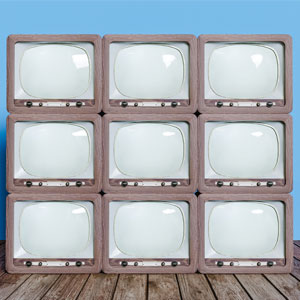 Television Recycling
TV parts have a lot of recyclable materials, but also can be a hand full for those who don't know how to break up television in parts. If you have a TV lying around in your home, and you think it's time to recycle it, just give us a call.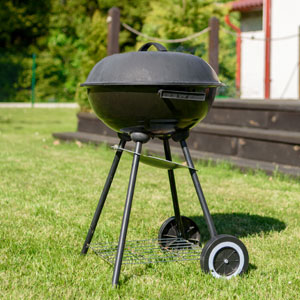 BBQ and Grills Removal
Tired of looking at our old rusted BBQ grill? Call us, and we'll know what to do with it.
Eviction Clean Out
Evicted tenants can be harsh to landlords, they can trash your place before moving out. If you're a landlord, and you find yourself in this situation, give us a call. We'll be willing to help you out.
The city of Weston, Florida, is located in Broward County. Despite that, it is only miles away from Miami. Weston isn't a beach community, but is closer to the alligator alley. Weston is a wealthy suburban city with great community to start a family. Weston is well known for its luxuriant landscapes, and great neighborhoods. The city of Weston has been known for being one of America's best cities to live. With its comfortable suburb feels, it's only a 30-min drive to Fort Lauderdale. It also has a number of well ranked public schools from K-12. Making Weston a great city to start raising kids.
highly recommended! ROMO Junk Removal Weston services was incredibly professional and knew exactly how to handle even the most challenging items. They made the entire process stress-free, and their prices were very reasonable. I wouldn't hesitate to hire them again in the future.
My family and I couldn't be happier with the junk removal service w received. From the initial contact to the completion of the job, their team was efficient, friendly, and respectful of my time and property. They worked diligently, leaving my space clean. I would definitely use their services again.
I recently downsized my office space and needed assistance with removing old furniture, electronics, and other unwanted items. This junk removal company made the whole process effortless. They were punctual, efficient, and handled everything with care. I highly recommend their services for any commercial junk removal needs.