Living an active lifestyle in a beautiful, scenic city like Fort Lauderdale can be very heart filling and exciting. But behind those beach hangouts, shopping sprees, and delicious dining there are a lot of things to consider, like the junk we produce every day. Living in a place surrounded in bodies of water, comes with the responsibility not to pollute the rivers and ocean. Local waste disposal policies can make individual junk removal complicated. Failure to comply might lead to being penalized with code violations. 
Luckily, ROMO Junk Removal Fort Lauderdale services follows all the guidelines and policies for proper waste disposal in Fort Lauderdale. We make sure that by the time we leave, our customers are left happy and junk-free. Call us at 786-224-4093 to learn more.
Residential Junk Removal Fort Lauderdale Services
Your home is the best space where you can zen out and relax, but what if you start to notice that your junk is starting to pile up, invading your space? The best solution is to call a professional Junk Removal company.
Seeking help from your local junk removal service company can help you save time and money. Not to mention that you certainly are sure that you won't be breaking any garbage disposal policies.  ROMO Junk Removal Services takes garbage removal seriously.  We are advocates of eco-friendly waste disposal. Making sure we help our local community one haul at a time.
ROMO Junk Removal services has always been on top of residential junk removal services in Fort Lauderdale, Florida. We make sure that we leave your home junk and clutter-free for you to enjoy
Commercial Junk Services Fort Lauderdale
Every business big or small produces junk on an everyday basis. Making sure your business is clean of junk and unwanted clutter is important. But what if you're so focused on your business that you don't have the luxury of clearing out your workplace?
The environment of your workspace can affect the wait people working around it. In a messy and unorganized workspace, productivity tends to be lower based on research. That's why, if ever you notice that your workspace starts getting unproductive and full of clutter, call ROMO Junk Removal Fort Lauderdale services for fast and effective commercial junk removal services. 
With ROMO Junk Removal Services, you can experience a clutter-free and clean space in reasonable prices. We practice transparent, affordable pricing while practicing eco-friendly waste disposal. Our mission is to help everyone in our community get rid of junk, while helping our environment. We practice recycling and proper segregation to avoid producing a negative impact on our ecosystem.
Why Trust ROMO Junk Removal Fort Lauderdale Services
If you're looking for fast and effective Junk Removal Services, then ROMO Junk Removal Services Is the best choice for you. We understand that your home is where you relax and clear your mind from the outside world stress. Our excellent customer service skills work greatly with your efficiency, making us the best in Residential Junk removal.
Here's why you should choose your residential junk removal services in Fort Lauderdale:
Trusted Junk Removal Service in Fort Lauderdale, Florida
ROMO Junk Removal has been one of the top-tier junk removal services in Fort Lauderdale, Florida. With top-notch customer service and reasonable pricing, free of hidden charges, ROMO Junk Removal Services has climbed on top of the junk removal market as one of the best junk removal companies in Fort, Lauderdale. We take pride in what we do, and we make sure that our customers are left satisfied. Our business is about building relationships, and not just a one-time thing.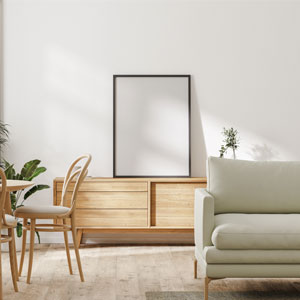 Furniture Removal
Removing old furniture is no joke. It comes with a lot of heavy lifting and a lot of risk of self-injury. If you don't have enough manpower to take on the task, you have ROMO Junk Removal Services ready to help you. We can remove any furniture safely, no matter the size or shape.
Appliance Removal
Wall-mounted and direct-to-electricity appliances can be hard to remove and dispose of. If you're looking for help, you can always call us anytime for appliance removal services.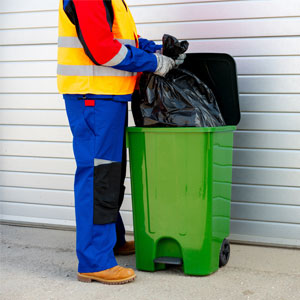 Garbage Removal
If you don't have time to dispose of your garbage, it might pile up faster until you realize it. It is coming to a point that you cannot handle alone, you can always call us for backup.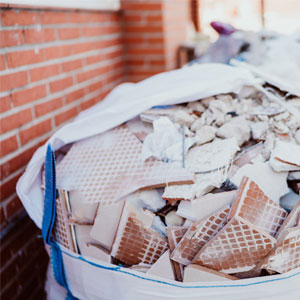 Construction Debris Removal
Construction waste can be difficult to dispose of. Making sure your construction site is clean, and clutter-free is important to make sure you avoid unwanted accidents. ROMO Junk Removal Services also offers construction debris removal.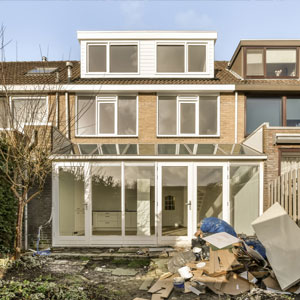 Foreclosure Clean Outs
Foreclosed homes can be really messy and full of junk. Cleaning unknown junk can be dangerous. There might be infectious or hazardous waste you need to be careful of. Call ROMO Junk Removal Services for safe and cleaner foreclosure clean outs.
Hot Tub Disposal
Heavy hot tubs can be hard to dispose of. Make sure to call professional help, to ensure a safe and smooth hot tub disposal.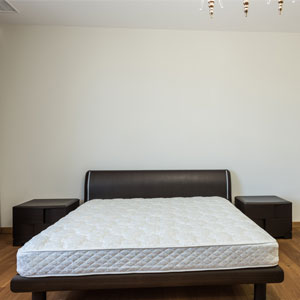 Mattress Disposal
Mattresses are one of the toughest things to dispose of. It takes 12 years for it to decompose in a scrapyard. Think twice before disposing one of yourself. Call ROMO Junk Removal Services for proper mattress disposal.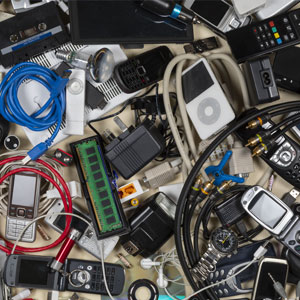 E-Waste Disposal
E-waste or Electronic waste can be one of the most valuable waste there is. It often can be recycled and is disposed of in recycling facilities. Call ROMO Junk Removal Services for proper E-waste disposal.
Yard Waste Removal
A junk-free yard is nice to look at. But sometimes some people don't have the time to clean their yard waste. ROMO Junk Removal Services also offers yard waste disposal for your convenience.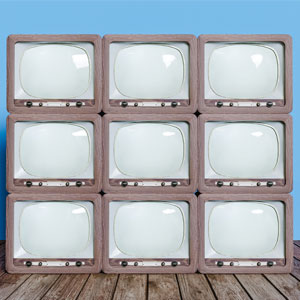 Television Recycling
Televisions can be broken down into small parts for recycling. But it also comes with the risk of getting in contact with toxic chemicals. If you don't want to take that risk, call ROMO Junk Removal Services now.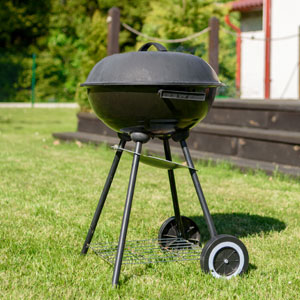 BBQ and Grills Removal
If you have an old and unwanted BBQ grill sitting in your backyard, and you don't have an idea of how to dispose of it, call ROMO Junk Removal Fort Lauderdale services now! We offer affordable BBQ and grill removal services.
Eviction Clean Out
A trashed-out rental property is one of the most feared things a landlord can imagine. If you're a landlord and need help in cleaning a trashed rental property, call us now, and we'll help you clean out your property.
The City of Fort Lauderdale, Florida also known as the "Venice of America" is known for being a major yacht centre and one of America's largest tourist destinations. This city is famous for its art, culture, and tourist destinations. During the night, the city becomes more alive with its electrifying nightlife. Filled with games, bars, dancing, and live music. Fort Lauderdale is also known for having world-class beaches and variety of housing options. Another good thing about Fort Lauderdale is that it is a very walkable city compared to other Florida cities.
After going through a major home renovation, the idea of clearing out all the construction debris seemed overwhelming. However, thanks to ROMO Junk Removal service, the task was completed smoothly and quickly. Their team showed up exactly when they said they would, worked tirelessly, and left my property looking pristine. I couldn't be more satisfied!
I contacted ROMO Junk Removal service to help me declutter and remove a lot of unwanted items from my basement. I was impressed by their prompt response and excellent customer service. The team was friendly, efficient, and took great care not to damage anything while removing the items. I'm extremely satisfied with their work!
For a household clean out, I was thoroughly impressed. ROMO Junk Removal Fort Lauderdale arrived on time, worked diligently, and took care of all the heavy lifting, leaving no trace behind. Their prices were competitive, and their communication throughout the process was outstanding. Highly recommended!