Living in Miramar can be very relaxing. Every day is another day in paradise, with the nice view from beach front houses, surf shops, and restaurants near the beach. But living in a place near the beautiful beaches, and scenic beach roads comes with the responsibility of protecting it from pollution and waste. 
With all the local waste management rules and regulations, it's really hard to find a trusted junk removal company who will comply with all the rules while making sure you're left clean and clutter-free. Luckily, ROMO Junk Removal Miramar services can help you in carrying out that responsibility. Call us at 786-224-4093 to learn more.
Hire a Junk Removal Service in Miramar
Entrusting your junk removal to professionals is important to make sure that you are not violating any waste management policy. Most professional junk removal companies makes sure that local waste management policies are followed. Failure to follow these policies can get you penalized or received a lien against your property. With ROMO Junk Removal Services, you don't have to worry. We take junk removal seriously, and we make sure that we leave all our customers with a clean and peaceful space for them to relax in. 
Residential Junk Removal Miramar Services
Has junk taken up the personal space in your home, and you find yourself in a home full of unwanted clutter? No mess is too big for ROMO Junk Removal Services. Whether it is old appliances, e-waste, old mattresses, or construction debris, our team can take it all away. 
With ROMO Junk Removal Services, you get up-front pricing to make sure you know how much you'll be paying and to avoid overspending outside your budget. Our team practices eco-friendly garbage disposal. Making sure we don't harm the environment during our junk removal service.
Commercial Junk Removal Miramar Services
ROMO Junk Removal services provide fast and convenient solutions to all of your junk removal problems. As professionals in the junk removal industry, we can remove all kinds of rubbish from your commercial property with no sweat at all. 
You can consider ROMO Junk Removal Services as an extension of your business. We make sure your business can operate junk-free to make sure you can max out the productivity produced on your workspace. 
Studies show that a clean and clutter-free business can increase your productivity and the effectiveness of the people who work around you.
Don't let junk stop you from living a relaxing and enjoyable life. ROMO Junk Removal Miramar Services is dedicated to providing a great junk removal experience while helping the environment. We are a team of professionals working our way through a cleaner and better future.  With our experienced team in Miramar, you can never go wrong.
Reclaim your home from the clutter invading it, call us now at 786-224-4093.
Why Trust ROMO Junk Removal Services
We believe you deserve the best. That's why we go above and beyond to make sure you receive the best junk removal services that a company can offer. Our team isn't only licensed and insured, but also have great customer service skills. We understand that dealing with junk can be stressful, that's why we make sure when we leave our customers they are satisfied and back to a stress-free and junk-free space. 
Here's Why you should choose ROMO Junk Removal Services in Miramar:
Trusted Junk Removal Service in Miramar
ROMO Junk removal Miramar services have been one of the most trusted junk removal services in Miramar. With top-tier customer service and affordable and transparent pricing, our team is undoubtedly one of the most competitive junk removal companies in the city.
Here are the items that we take in the Miramar Area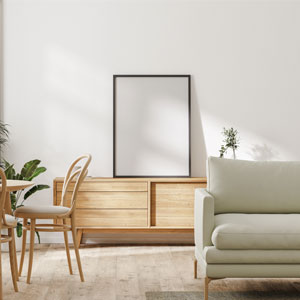 Furniture Removal
We offer safe furniture removal services, it doesn't matter how big or small. We understand that not everyone can carry heavy weight, so let us take care of this heavy furniture for you.
Appliance Removal
Removing appliances can be tricky, some of them are mounted in walls and have direct contact with electricity. Lucky you, we're experts in disposing of appliances, and we make sure that each one of them gets recycled as e-waste.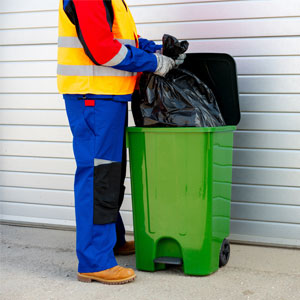 Garbage Removal
Garbage can be tricky to dispose of. You need to segregate them depending on the material of each waste. If your rubbish has been piling up, and you think it's becoming too much for you to work on, just give us a call.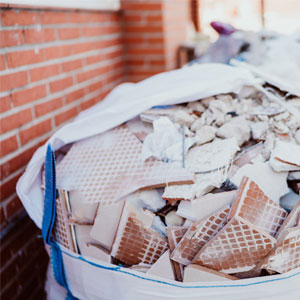 Construction Debris Removal
Construction sites can be full of junk that needs to be disposed of, if you're working on a construction project and have limited time to dispose of your construction junk, we can handle that for you.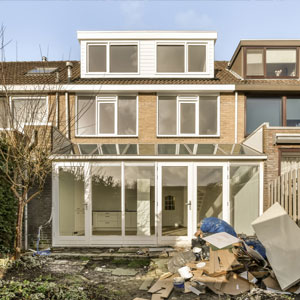 Foreclosure Clean Outs
Buying foreclosed homes can be very dirty because of the rush evacuation from the previous owners. If you don't want to go through other people's junk, we can handle that for you. And just in case we come across private stuff, rest assured that we handle things with confidentiality.
Hot Tub Disposal
Hot tubs come in different sizes and shapes, but one thing is for sure: a hot tub can be heavy. Disposing of a hot tub can be a lot of work, Lucky you, we are experts in disposing of hot tubs.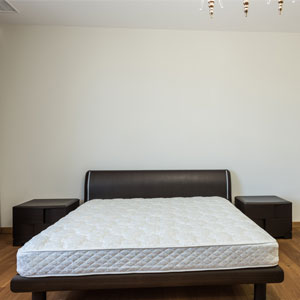 Mattress Disposal
A mattress has an average lifespan of 7 to 10 years, but what happens when mattresses expire? Naturally, you'd want to replace it. Mattresses are difficult to compress, and to dispose of them can be hard work. Call us anytime if you need help with mattress disposal.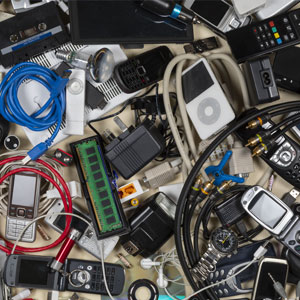 E-Waste Disposal
E-waste is one of the most wrongly disposed wastes, and in fact, improper e-waste disposal can affect the world's economy. Don't believe me? Google it. If you have lots of e-waste and want to dispose of it properly, let us help you out. We'll make sure to dispose of them properly.
Yard Waste Removal
Too busy, or don't have time to clean your yard? Let us handle the work for you. Call us now! We'll make sure to leave your yard clean and clutter-free.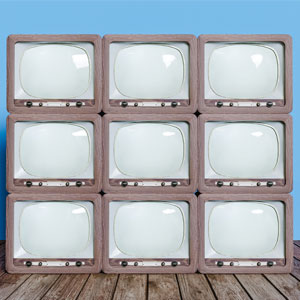 Television Recycling
Disposed televisions are also considered e-waste and one of the most popular recyclable waste there is. If you have an old television and don't know how to recycle it, call us and let us take care of that for you. We are experts in disposing of e-waste, and we make sure all materials that can be recycled are recycled.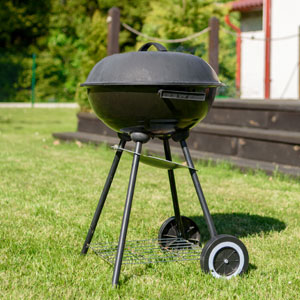 BBQ and Grills Removal
Is that old BBQ Grill eating too much space in your garage or backyard? Do you have a new one and want to dispose of the old one? Let ROMO Junk Removal Services take care of it.
Eviction Clean Out
Vandalized rental properties can be very hard to clean. If you just evicted some renters and find your rental property vandalized, call ROMO Junk Removal Aventura for a great eviction clean-out experience.
The City of Miramar, FL is also called "The City of Lakes". The city has become a popular tourists spot, as many people choose this city as their holiday spot in the US. One of the main attractions in the city is its famous Miramar Zoo. Other than this, Miramar is also home to art centers, aquariums, national museums, and the science center. 
I recently hired ROMO junk removal service to help clear out my garage, and I was beyond impressed with their efficiency and professionalism. They arrived on time, worked quickly to remove all the unwanted items, and even cleaned up afterward. Highly recommend their services!
I had a ton of old furniture and appliances that I needed to get rid of before moving, and ROMO junk removal made the process incredibly easy. Their team was friendly, hardworking, and took care not to damage any walls or floors while removing the items. It was such a relief to have them handle everything!
I must say, ROMO junk removal Miramar service exceeded my expectations. The team arrived promptly, equipped with all the necessary tools and equipment to efficiently dispose of a large amount of debris from my renovation project. They were courteous, thorough, and left my property looking spotless. I couldn't have asked for a better experience.